Please join us at out new location:
333 Hempstead Avenue, Malverne, NY 11565
Dear Members:
Want everyone to know that we have put all accounts on hold till June 2020.  At that time, we will again re-evaluate the situation and see how safe it is to continue our practice.   
Hope everyone is continuing to take care of themselves and their families by staying home and by being careful.   If you wish, Joanne has set up a way that we can communicate with each other through this webpage.   If you click on the link Comments above, you will be directed to a page where you can write how you and your loved ones are doing.   Try it and let us know what is happening.  Again, thank you Joanne for doing this.  I asked her to set this up because it is way above my level of expertise. 
Be well and be safe.  
Welcome to AIKIDO of NASSAU COUNTY
Tuition is $100 for adults and teens.
No additional charges except yearly membership dues of $45 for the United States Aikido Federation (USAF).  Please contact us for additional information. 
 At this time, we do not have classes for children.

Benefits of Aikido: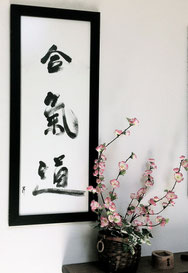 Teaches self-defense (Budo)

Increases flexibility and stamina

Enhances balance and coordination

Increases self-confidence

Sharpens alertness and concentration

Reduces stress

No competitions or tournaments

All ages can participate

Size is not a factor

Preferred by Law Enforcement