Welcome to AIKIDO of NASSAU COUNTY
Note to ANC students: 2023 USAF dues are $50 and are due by May 26, 2023.
Please contact Sensei Joe for payment information.
Tuition is $100 for adults and teens.
No additional charges except yearly membership dues of $50 for the United States Aikido Federation (USAF).  Please contact us for additional information. 
 At this time, we do not have classes for children.

Benefits of Aikido: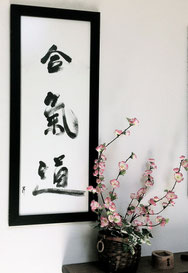 Teaches self-defense (Budo)

Increases flexibility and stamina

Enhances balance and coordination

Increases self-confidence

Sharpens alertness and concentration

Reduces stress

No competitions or tournaments

All ages can participate

Size is not a factor

Preferred by Law Enforcement